OCMS 2020 Gala Concert - postponed - updated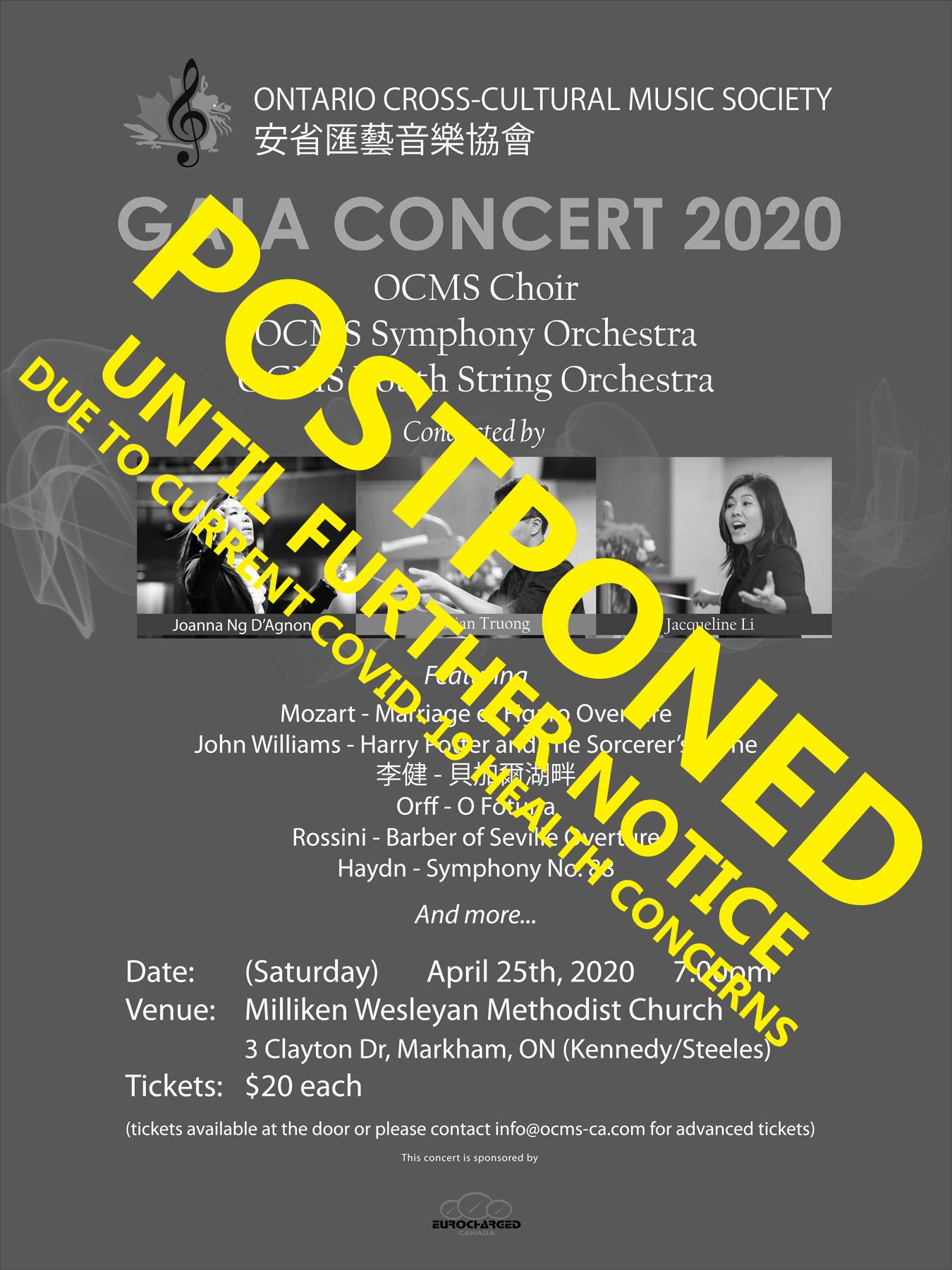 In light of the ongoing situation of the novel coronavirus (COVID-19) within the city and beyond, and following provincial recommendation of suspending public gatherings, OCMS has decided to postpone our 2020 Gala Concert until further notice.
In addition, our choir and orchestra rehearsals have been temporarily suspended. Members are advised to check for emails and messages from their respective group. If you did not get the communication, please provide your information using the contact form and we will ensure to include you for future communications.